Activist loses in bid to save historic tree
Section

Publish Date

Friday, 29 September 2017, 11:23AM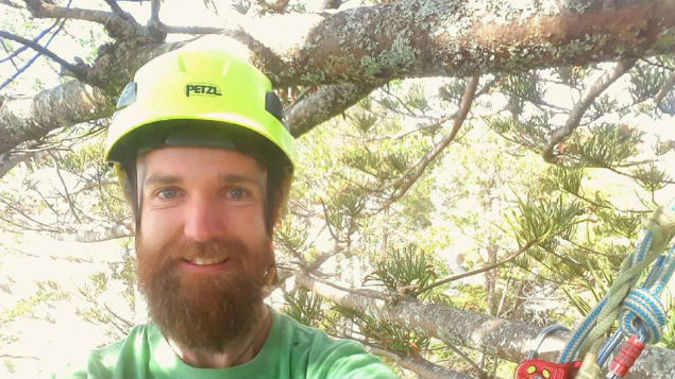 A much-loved Norfolk Pine is set to be chopped down at a Rodney beach, north of Auckland, today.
Yesterday afternoon contractors axed around the tree's trunk at Snells Beach, cutting off its nutrients and killing it standing.
Activist Charlie Cottrell-Jury had set up a hammock and was preparing to stay overnight, when work started.
Police arrested him when he planned to stop contractors and say he'll be charged for trespassing.
Cottrell-Jury says it's a devastating outcome.
"Obviously I'm feeling sad, that tree meant was a really important tree to that local community and to see it dismissed like that is pretty heartbreaking."
Cottrell-Jury doesn't regret taking action.
"I'm really glad that we were able to do what we did and at least raise a bit of awareness around it so that it could be witnessed and know that that kind of thing is going on."
The tree is being cut down as part of a plan to make way for 30 houses.