Post-quake anxiety still a major issue for Christchurch's children
Author

Section

Publish Date

Tuesday, 21 March 2017, 5:40AM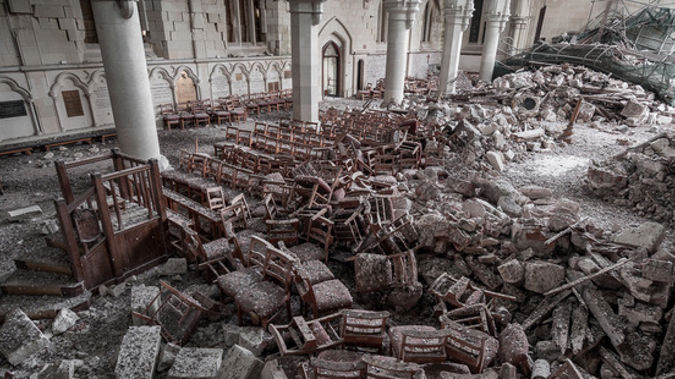 Post-earthquake anxiety levels are continuing to be a major issue for children in Christchurch's eastern suburbs.
Principals are concerned kids who have experienced tough times due to quake-related issues, aren't showing up to school ready to learn.
Mairehau School Principal John Bangma, is worried five and six-year-olds are too stressed to handle the change of starting school.
"We have a number of children who are not functioning at what you would say would be a level where they're ready to learn, so there's a whole lot of other stuff that has to be dealt with," he said.
Bagma said ideally he would like to hire a full time counsellor to the school, who can help the kids who aren't coping well.
However he said he simply doesn't have the funds to allow for that.
"We're trained as teachers, we're not trained as social workers and psychologists and all of those things, although it becomes more and more of our job."
The Neighbourhood Trust, a non-profit group which helps eastern suburbs communities, is currently providing limited counselling services to some affected schools.
But, the Trust's Service coordinator Kim Button said a lot more is required.
She said access to help is probably the biggest thing that's preventing kids from getting the help they need, and that comes down to funding.
"I have people coming over [to] my desk every day saying 'my child needs help, they've got severe anxiety, what can we do' and everything that I can recommend costs money now, about a hundred dollars an appointment."
Button said not only are appointments expensive, but parents are struggling to get their children to counselling - due to the services being too far away.
Children's mental health services are only available at Hillmorton and Princess Margaret Hospitals.
Button said that's at least two buses away from those living in the east, where a lot of people don't have access to a private vehicle.
She said funding is desperately needed and it needs to be put into a long-term strategy, because soon we will have an epidemic of adults with mental health issues if we don't help children suffering from post-quake anxiety.
"You see the long-term effects of post-traumatic stress disorder on adults today and just think we're going to have an epidemic of that in ten, twenty years time, and that's pretty scary."