Woman survives freezing night on Mt Ruapehu
Author

Section

Publish Date

Monday, 17 July 2017, 11:21AM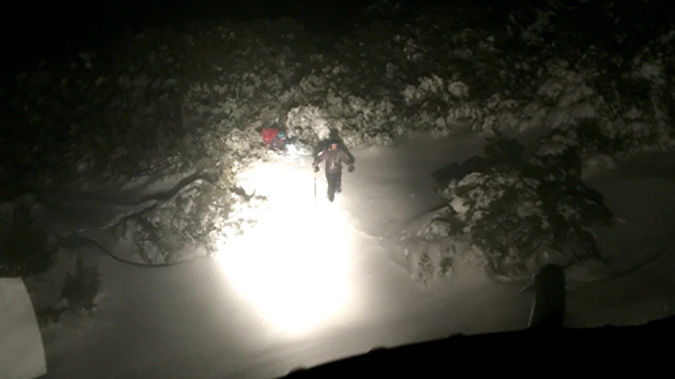 A woman has been found in deep snow drifts on Mt Ruapehu early this morning after an "epic" search and rescue effort overnight.
The woman was found about 2.30am after becoming lost while skiing on the Turoa ski field yesterday.
According to a Greenlea Rescue Helicopter media statement, she left the ski area boundary on her last run and followed the wrong valley.
Search and rescue teams were alerted when she failed to arrive at the Massey Ski Lodge. 
Turoa ski patrol, Ruapehu alpine rescue, and LandSAR volunteers helped police cover a large area of the mountain while the helicopter provided an aerial view.
With deteriorating weather it was "silently acknowledged" she would be unlikely to survive the night in the open.
But she was eventually found about 2.30am in deep snow drifts, huddled on the edge of a tree line at about 4800 feet and well outside of the ski area boundary.
With the wind gusting and lowering cloud starting to partially obscure the mountain, the Greenlea Helicopter was able to hover load a RARO team member to a relatively close location.
He waded through chest deep snow drifts and helped the woman back to a suitable location for the helicopter to hover load her aboard.
The woman was cold and tired but uninjured.