Police storm house to end hostage stand-off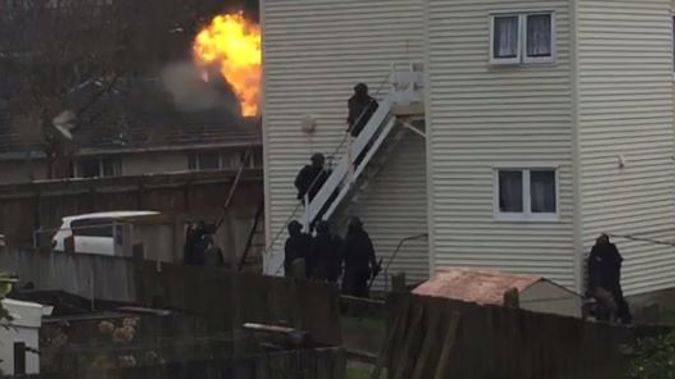 A woman has been arrested and another is hurt after armed police reportedly stormed a Lower Hutt house to end a hostage stand-off.

A Kings Crescent home was cordoned off and surrounded by police on Thursday morning following the incident that began overnight.

Police say the stand-off has now ended, with a 25-year-old woman taken into custody.

Another woman was being treated by paramedics for minor injuries.

Witnesses reported loud bangs and armed officers entering the house about 8.30am, before two people were brought out, one carried out to an ambulance, according to media reports.

The armed offenders squad, fire and ambulance staff were at the scene.

Police said the situation had been contained to the home and there was no risk to the public.