Photographer struck by stock car at Waikaraka Park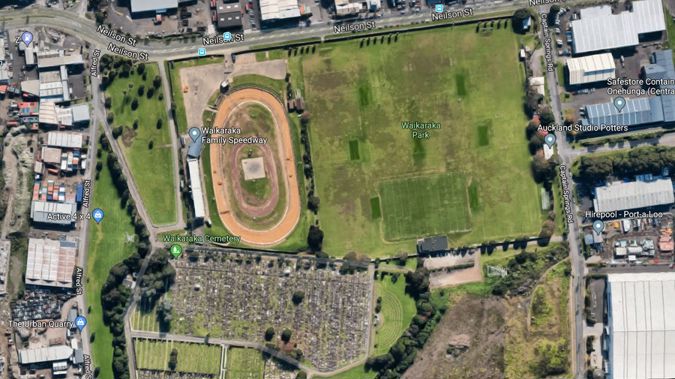 A photographer was critically injured when they were struck by a stock car at the Waikaraka Park Speedway this evening.
Paramedics already stationed at the speedway notified the operations centre of the incident at 7.56pm, a St John Ambulance spokeswoman said.
The person was in a critical condition, St John said.
Police said in a statement that a worker at the speedway had been hit by a stock car, sustaining critical injuries.
They had been transported to Auckland Hospital.
Speedway president Frank Irvine said a photographer had been injured but he was unsure what had occurred at this stage.
A witness, Jody, said the person taking photos may have been too close to the race track. 
"Was bowled about ten metres, rolling along the ground, and was stationary. They stopped the racing and he's been rushed to hospital."
A man in the crowd, who did not want to be identified, told the Herald the person was in the infield area when they were struck by a stockcar being driven by a longtime Waikaraka driver.
"The car came around the back straight and around the turn. The person standing there was obviously too close to the track and the car clipped him.
"He flew 10 metres and rolly-pollied and then stayed still ... the car was going full speed."
As others rushed to help, the driver emerged from his car, the man said.
"He put his hands on his head."
Racing was stopped after the incident, but spectators remain at the venue as it may start again, the man said.
The NZ SuperStocks event is taking place at the venue tonight.
There have been injuries, and deaths, at New Zealand speedways before.
In 2007 two children lost their lives, one at Waikaraka.
Spectator Charlie Higgins, 13, was killed in Blenheim in March that year when a sprint car somersaulted over a safety barrier and hit him. Two weeks later eight-year-old Katrina Le Seur died in Starship hospital after she was struck at Waikaraka Speedway by a wheel that flew over a safety fence.
Katrina's cousin, Hannah Whittington, was also struck by the wheel, breaking her arm.
The same month six people, including three children, were injured when a fuel tank flew into the crowd at Western Springs.