Major beach rescue underway at Sumner Beach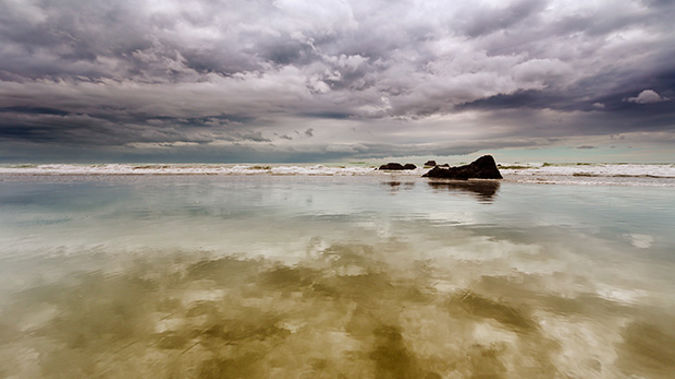 Four people have been taken to hospital after getting caught in a rip at Christchurch's Sumner Beach and a second group of six are yet to be rescued.
Fairfax reported that of the four people rescued – two had serious injuries and two had moderate injuries.
Police were called to Sumner beach shortly after 1:30pm.
Friends of two of the men who were rescued said a group of teenagers saved one, and a surfer rescued the other.
Reportedly another six people were caught in a rip in the same area soon after.
Fairfax reported the two men were colleagues and were going for a pre-work swim.
A police spokesperson said a life boat and a jetski headed out to assist the swimmers.
She said two people were out of the water by 2pm, and were taken to hospital in a moderate condition.
Garden City Rescue Helicopter pilot Rick Knight said all the swimmers caught in the rip were now safe.
The rescue helicopter was called to help two swimmers but by the time they got there they had been helped out of the water by other swimmers.
Knight said the pair had swallowed some water and were taken to hospital for medical attention.
Soon after, the helicopter was called to help another four people stuck in a rip but before they could get there, the crew were told all four were safely ashore.
Knight warned there were large swells at the bar and swimmers should take care.