Govt announces $600m housing boost for Auckland
Author

Section

Publish Date

Sunday, 23 July 2017, 3:00PM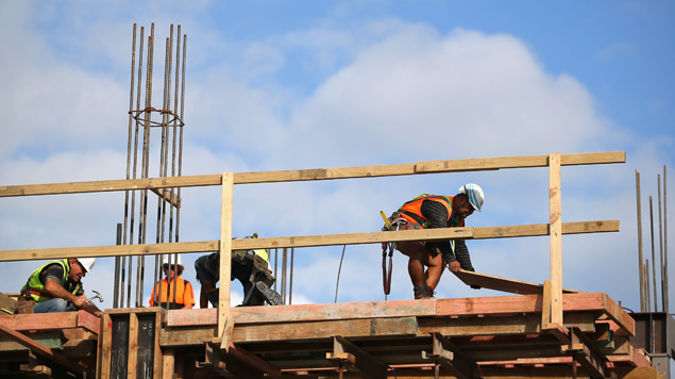 Auckland's housing crisis has received a $600 million boost from the Government today to bring forward construction of 23,300 new homes in the north and south of the city.
Prime Minister Bill English announced the Government has set up a Crown company to invest in housing infrastructure.
The company, Crown Infrastructure Partners, will receive funding from Government and the private sector through development contributions and targeted rates within the new housing developments.
The initial development of $387m is for transport and water infrastructure in Drury South, Drury West, Paerata and Pukekohe for 17,8000 houses.
This will be followed by $200m of infrastructure for 5500 houses around Wainui northwest of Whangaparaoa.
The new investment vehicle comes two weeks after plans for 10,500 new homes in Auckland received a $300m boost from the Government's $1 billion housing infrastructure fund.
The vehicle recognises the council is right up against its debt ceiling, which, if breached could lead to a credit rating downgrade, drive up borrowing costs and reduce investor confidence in Auckland Council.
Finance Minister Steven Joyce said the Government was prepared to take up some of the early uptake risk associated with the move.
"This new model is another way in which we are helping councils in our fastest growing cities to open up more land supply so more Kiwis can achieve the goal of home ownership.''
Referring to the Government's ultra-fast broadband roll-out, Joyce said: "We learned from the ultra-fast broadband programme that if we de-risk some of the early stages of the investment, we can bring in private sector investors to take on much of the heavy lifting as the investments mature.
"We would expect the Crown's investment in each project to be matched with at least one to one with private sector investment over time.''
Auckland Mayor Phil Goff and deputy mayor Bill Cashmore, whose Franklin ward will benefit significantly from the new investment vehicle, welcomed the announcement.
"The new investment vehicle will provide capital from Government and the private sector which will not be debt on council's books. It will be funded through development contributions and targeted rates within the new housing developments," Goff said.
The announcement was made by English, Joyce and Minister for Social Development Anne Tolley in Drury this afternoon.
Property Council chief executive Connal Townsend said the $1b housing infrastructure fund was a great initiative but did not address how some councils, ruled by strict debt ratios, could carry that debt on their balance sheets.
The move to co-invest $600m alongside local councils and private investors will start to remove the handbrake and provide a useful tool to address the country's housing crisis, he said.