Auckland University investigating "white rights" posters
Author

Section

Publish Date

Monday, 20 March 2017, 5:07PM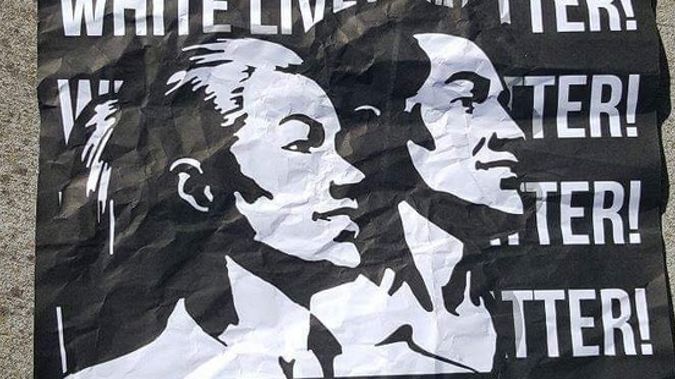 Auckland University is investigating posters put up around campus, which call for physically fit, straight people to oppose multiculturalism.
The posters show a young, fit European couple, and carry the slogans "White lives matter" and "Let's take our country back".
They appeal for people who who are physically fit, presentable, not homosexuals or transsexuals, and not suffering a mental illness, to visit a right-wing website.
An Auckland University spokesman said the university has received complaints and is investigating.
Auckland University Students Association president Will Matthews said there doesn't appear to be an organised group behind the material.
A campus group which used material similar to white pride groups overseas shut down last month.