Nici Wickes: Indian-spiced Tamarillo Chutney
Author

Section

Publish Date

Saturday, 27 May 2017, 1:23PM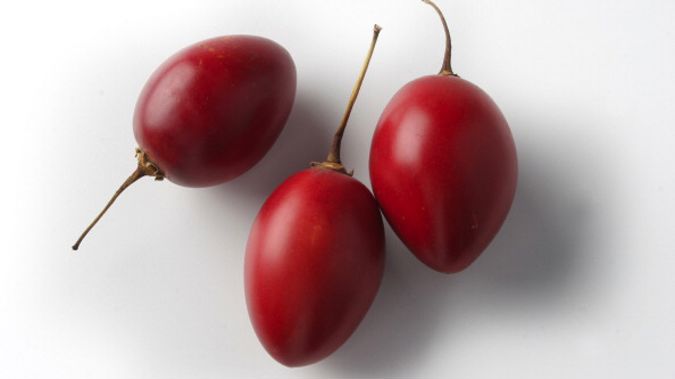 Makes 3-4 jars
Ingredients
1.5 kg tamarillos
2 apples – I use granny smith
2 onions, chopped
1 tbsp olive oil
thumb-sized piece of ginger, grated  
2 tbsps mustard seeds
2 tsps cumin seeds
3 tsps coriander
2 tsps turmeric
1 tsp chilli powder
¾ firmly-packed brown sugar
1 tsp salt
1 cup apple cider vinegar 
Method
Halve the tamarillos and spoon out flesh. Chop into chunks. Peel and core apple and chop also.
Heat oil in a saucepan and sauté onion for 3-4 minutes. Add ginger and spices and cook until mustard seeds dance and pop, about 2-3 minutes. Add fruit and remaining ingredients and stir to combine. Simmer for 45 minutes to one hour until it begins to thicken. 
Spoon and pour into warmed, sterilised jars, filling to the top.  Wipe the rims clean and secure lids. Wipe jars clean and allow to cool before storing in a cool cupboard.
Nici's notes
When preserving, wiping jars clean when still hot is easier than when cooled.
This mild chutney is great with cheese and crackers or pair it with roasted pork.